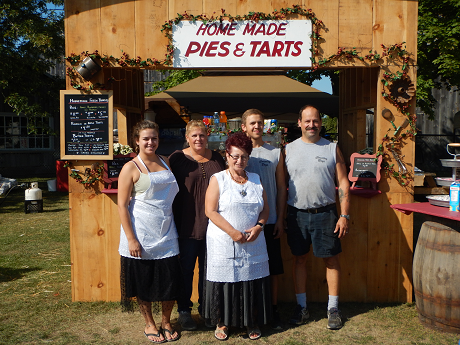 Country Boys Mobile Food Services was started by John Rusin Sr. and his wife Teresa in 1983. We started with a large mobile oven and cooked our "Famous Roast Beef on a bun" for many events and dinners and for Ritchie Bros. Auctioneers. The following year, John Sr. divided the oven up and started to build our flagship trailer in 1986, he decided to try his hand on selling "Our Famous Fresh Cut French Fries". From his success in that we had that year, John Sr. continued to build other trailers and to make the fleet grow to what we have today.

Sadly, in 1999 John Sr. passed away, but the business carried on and is run by Teresa and her son John Jr. and other family members. In 2000, we launched our website with the help of "Big Uncle Mike". We have made a few changes over the years, changing our colours from red and yellow to burgundy and black, and also adding a new version of our logo and our slogan "Good Fries, Good meat, Good Gosh, Let's Eat". Fast forward to today, and with the passing of "Big Uncle Mike" who will be sadly missed, in 2003, we have had to update our website with someone out of the family. Even with the changes that have taken place during the last 20 years, we are still operating in the same atmosphere that was started by John Sr.

We are a mobile food service with a fast food menu and are well known for serving excellent quality food to large groups of people. We produce most of our products ourselves, ensuring high quality standards and fresh products. We support our local economy by purchasing our products from businesses within 100 miles of our home base. We use Ontario beef, pork, lamb and potatoes. Our famous fresh cut fries and country style food are well known throughout the Golden Horseshoe area.

Through our many years of experience, we are able to plan for any event ensuring that we have enough food to last the entire event. Over the years, we have looked after crowds ranging from 1,000 to 300,000 throughout the We have worked at many venues over the years such as Molson Park Music Concerts, Burlington Sound of Music, Canal Days Port Colborne, CNE, The Royal Winter Fair and so many more and we continue to do so. We have been lucky to have met and served many famous people such as Prince Phillip, Prince Charles, Fergie, Marty Mc Sorley, David Wilcox, John Schneider and so many others. In addition to our outdoor festival and concerts, we have also provided backstage dinner during these festivals.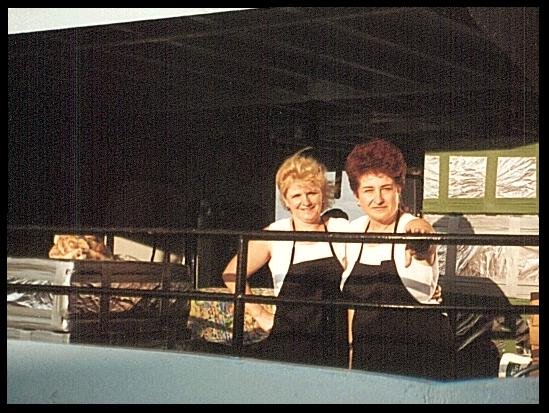 We prepare dinners for our customers from our mobile kitchen which we can place anywhere. We are able to accommodate dinners for 50 people and up. Our biggest one was for 2500 people at Cayuga Speedway during the Big Rig 150. We have also prepared benefit dinner for Hockey Legend Marty Mc Sorley and many outdoor weddings in client's backyards and at Balls Falls, Marshville Heritage parks.

We are fully inspected by the Niagara Region Health Department, our staff have their Food Handler's Certificate and our trailers meet all health departments regulations. Our trailers have been professionally inspected by Ontario Hydro, and have CO2 fire systems that are inspected yearly. All of our equipment have MFSE Inspection Certificate and have been inspected by a gas technician and TSSA. We also have our City of Hamilton Mobile License and meet all MTO regulations.

In the year 2019 and beyond, we are continuing on with the ideas, standards and dreams of John Rusin Sr. to make this company the best it can be.