We have a Mobile Kitchen that can be set up anywhere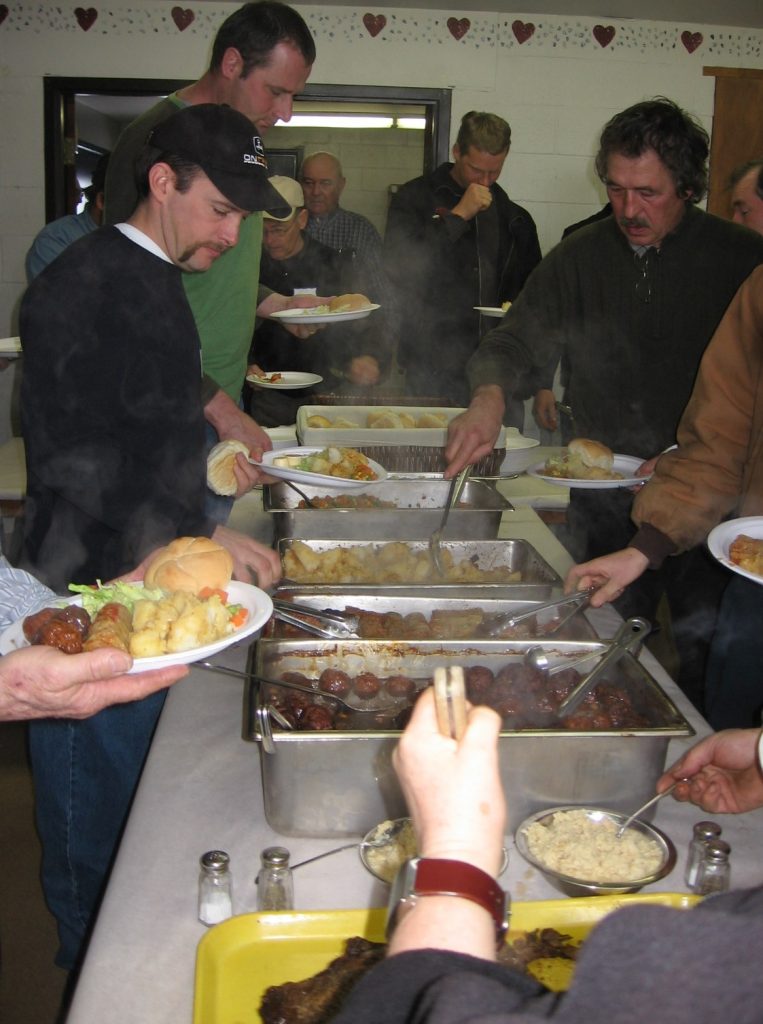 Buffet Style Dinner
Our Most Popular: Roast Beef & gravy sliced or craved on site
Roasted Chicken
Roasted or Mashed Potatoes
Choice of Vegetables
Fresh Garden Salad
Dinner Rolls & Butter
Choice of Dessert
Coffee
NOTE: a third choice of meat can be added at an addition cost.
Other choices of Meats available:
Meat Balls with Mushrooms & Gravy
Breaded Chicken
Pork Cutlets
Veal Cutlets
Roast Lamb
Cabbage Rolls
Other Dinner Options
We also can offer:
Roast Beef on a bun or Pulled Pork on a bun
Potato Salad, Macaroni Salad, or Cole Slaw
Fresh Garden Salad
Choice of Dessert
Coffee
Other Options
Another Option for group of 100 or more
We can bring our trailer and offer:

Burgers
Hot Dogs
Octoberfest Sausages
Smoked Sausages
Roast Beef
Pulled Pork
Chicken Fingers
Please call us for a quote
We also have Tents, Picnic Table,
Dishes, Cutlery, Table Covers are available through rental.
Platters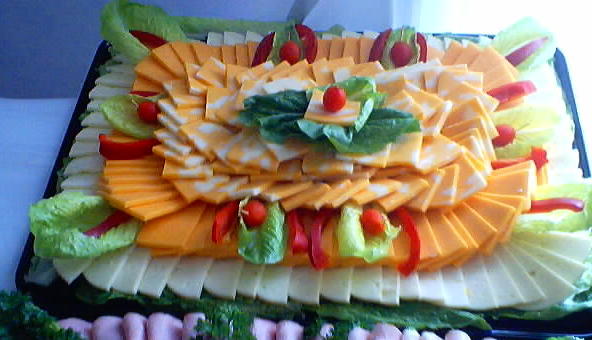 Meat Trays
Cheese Trays
Vegetable Trays with Dip
Pickle Trays
Fruit Trays
We can also supply you with Buns, Butter, Paper Plates, Plastic Cutlery, Napkins and Condiments.
Coffee, Paper Cups, Cream & Sugar at an additional Charge.